Hey guise!
So, I'm really hype, today. Let me tell you why!
I got FREE MONEY , this week! And I didn't have to scam or steal, to get it! Which is the best part, considering the fact that prison sounds really UNappealing.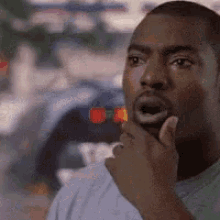 So, how did I do it? How did I manage to get not one, but TWO checks in the mail? I'll tell you how!
I sounded sooo cheesy, just then. Whatevs. I'm too hype, right now. Bear with me.
The first thing that I did was I went online shopping using Ebates. If you don't know what that is, let me edumacate ya:
Ebates is a website that offers cashback on many online stores and some local stores, too. The site acts as a shopping portal offering coupons and cash back from over 2,000 online retailers.
I try to avoid direct contact with people as often as possible, so I do a decent amount of online shopping. Every time that I do, I make sure I check to see if the store is also on Ebates. If it is, then I'm guaranteed some money back or a coupon. After awhile, that cash back adds up. Did I mention that it's free to sign up and you are not charged for using the site or any of its fixins? I love free.
The other thing that I did, was participate  in a class action lawsuit.
A class action lawsuit is a type of lawsuit where one of the parties is a group of people who are represented collectively by a member of that group. 
Word to Wikipedia, for that one.
If you are potentially eligible to receive monies from a class action lawsuit, you would  file a claim for settlement money. You are eligible for a cash payment as a compensation whenever  a company decided to settle a class action lawsuit. However, you must file a claim form in order to get your compensation payment. The great thing about the class action suit that I participated in is that I didn't have to do any of the leg work, in order to participate. I just signed up to the particular suit and filed a claim. It's pretty easy to google class action suits and see if you qualify for any.  Browse through the lists and see if you purchased any of the products or services and if you're eligible to submit a claim. If you are eligible, get that schmoney!
That's all, folks. Simple. If I find any other sources of "free money, " I will most definitely let ya'll know. And I'd be much obliged if you do the same!
Do you know any "free money" hacks? Share them in the comments!