Lately, I've been working a minimum of 6 days a week with a minimum of 55 hours. I currently have two jobs (one that's full time and 40 hours and the other which is 15 hours a week ), I've been slight exhausted. Well…more like hella exhausted.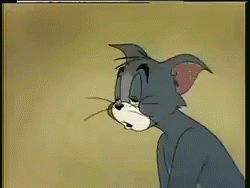 But at the end of the day, even though I'm a Capricorn in its truest form and like to stay productive, its only temporary. Working so much is not sustainable and really just ain't fun. No work life balance. However, one major benefit of working so much is the extra dinero.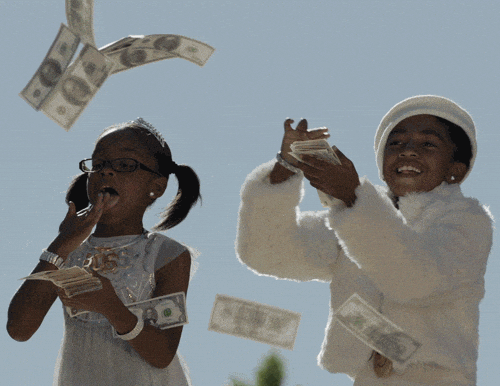 Even though I could always consolidate my jobs into one, higher paying one, I really want to be happy wherever I work. It just so happens that I like working at both of my places of employment.
Anywhoo, the focus of this particular post is not for me to vent about my lacking social life. It is, however, about WHY I work so much. And that's because I want to be on FIRE.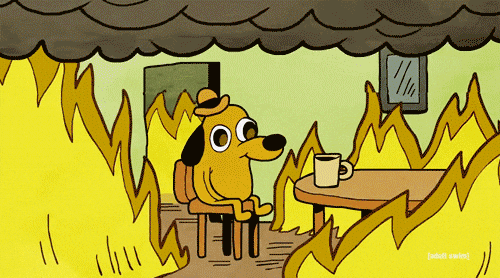 That's….that's not what I meant by FIRE. So, let me clarify.
FIRE is an abbreviation for Financial Independence, Retire Early. Basically, retiring early or even at all.
If you haven't noticed, our grandparents seem to be retiring later, if at all. Retiring is a luxury not a given. If we fail to save for the older versions of ourselves, I'd doubt anyone else will do it for us. Gone are the days where you could get a job with a guaranteed pension that would replace your income by the time you're in your 60's, and no longer working. Hell, Social Security may not even be around by the time I'm old enough to retire. And if it is, they might move the retirement age to 80. I'm not feeling that,, but who knows what the future holds.
With that in mind, who wants to work 40+ years just to retire too old or too tired to truly enjoy the fruits of their labor?
"Not I," said the cat.
I want to retire when I'm youngish and still have enough energy and not enough grey hair and can still walk without requiring the assistance of a cane.  So, waaayyy before my 60's.
Ok, I'm aware that you can still be spry at 60 because my own parents are out here making it do what it do. But, I still just don't want to wait that dayum long.  
Now, what you may or may not know is that FIRE is already turning into a movement. People are really out here already retiring at a young age and living the life. There are so many blogs, coaches and gurus telling you how to retire early, so it's no surprise that many are attempting to follow the footsteps of those who have already done it. And all these early retirees seem to have a common methodology: live below your means, pay off all debt as fast as possible, save and invest the rest, hit your target financial savings number and live the rest of your life comfortable while withdrawing a certain amount of money each year from your savings and investments.
Sounds simple eh fuh! Simple but not easy.  The main focus is placed analyzing how much wealth you would have to accumulate in order to quit your 9 to 5.  Some people call that F U money.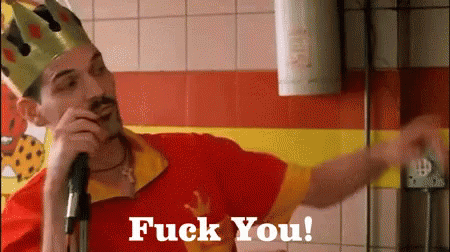 F U money is having enough cash stacked up that if you wanted to quit your job TA-DAY…you could.
When you hit that F U money threshold, you have enough to retire early. Your accumulated wealth should last a lifetime if you maintain your lifestyle. Within the FIRE community, this is a very common mindset, which is often referred to as the regular schmegular FIRE approach.
Now, I know you're thinking that maintaining your current way of living is cool, but what if I wanna make it rain on my haters? Cus that's important. Or what if I don't need to be a millionaire in order to retire happy? That's also important.
You right, fam. You right.
Apparently, there are two types of FIRE:  You have the Lean FIRE and Fat FIRE movements.
The Lean FIRE homies are willing to eat a cup of ramen noodles for weeks if that means they can save more money. I'm sure  they aren't that extreme but they give up more than the 'regular' FIRE followers and are willing to live really far below their means to make early retirement.  Its not my idea of living so, that's not part of my plans. But if you have a really shitty job and no other place to go, it might be the best way to go about achieving FIRE.
The definition of Regular FIRE is establishing a frugal lifestyle, by cutting costs and reducing debt so that you will need less overall wealth to become financially independent. And as soon as you hit your target, you could quit your job, and live a comfortable life similar to your current lifestyle. Money isn't everything, and you can be perfectly happy with living below your means. This is the most common methodology, of course.
The common explanation of Fat FIRE is that you follow much of the regular way, but will have stacks of schmoney waiting for you when you retire. Often by working longer after hitting your F U target. You will have more than enough to last within your early retirement.
So, you better believe I'm all about that Fat FIRE. Na'Mean!?
As of right now, I am in the very beginning stages of starting my journey. I have no number or age decided yet on when I want to achieve this lifestyle. All I know is that my current focus is eliminating debt. Once I make that happen, I can move on to the other steps in the process.
At the end of the day, everything is personal.  Your decisions will always be your own.  People are altering the standard to meet their own needs and people figure out new ways to reach their own versions of FIRE. Don't just copy the story of somebody else, make your own story, instead.
I won't tell you how to do it, but I'm new to this just like maybe you are. I will attempt to detail my journey and take you with me as I continue to strive to reach for my lifestyle goals.  Feel free to join me as I continue my journey to financial freedom.
Are you interest in FIRE? Have you heard of it, before? Where are you in the process? Let me know in the comments!