Wake up, wake up, wake up it's the 1st of the month!
Record scratch.
Yes, I know. You are probably wondering well the hell I've been the last few months. And honestly, I've just been chillin'. I wish I had a better excuse than that but yea…that's the gist. I'm shamed. So shamed.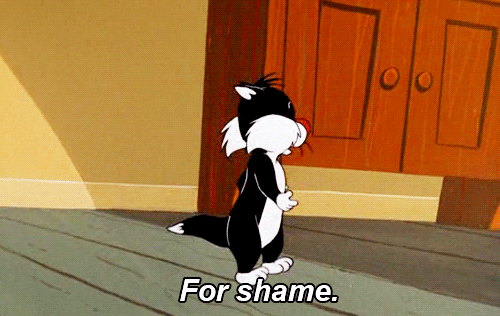 Please forgive me. Mi promesa it won't happen again. Can we be friends, again?
Now, back to the regularly scheduled program:
Hey, Guise! As you may already know, I attempt to do a first day of the month goals post for each month. Each month I write a post that entails all of my financial goals that I hoped to at least start working on , if not completely annihilate, altogether. So, in an effort in maintaining a semblance of consistency, here we go again! Let's keep the party going!
Today is the first day of March  April MAY!
Here we go:
I still want to be completely debt free.
This won't change anytime, soon. Although I have finally started making real payments toward my student loans, I still $30,000+ to go. I try my best not be overwhelmed and discouraged by that number, but let's admit…it's pretty damn high. So, I'm eating the elephant, one bite at a time.
However, one good thing that I am happy to announce is that I made my last payment on my credit card debt (which will be the last of my consumer debt). And I must say my credit score skyrocketed right after. HOWEVER, that was short-lived, because I charged  my yearly dues for a service organization that I  am a member of and a few bills. But this time,  I will pay it off ASAP. I was almost in the 800 Club (credit score-wise) and I liked how it felt. I want to feel that again, soon!
I can't wait until I make that last credit card ( AGAIN!) and student loan payment and can tell Capital One  and my student loans to kick rocks with no socks.
Create a Well-stocked Emergency Fund
Still working on this. I have saved a few hundred dollars. Dassit. I decided that my goal will be a minimum of $5,000. That is approximately four months of bills, just in case some sh*t goes down. I would feel better about life with a safety net to cushion be from unforeseeable circumstances.
Currently, I don't even have $1,000 saved, so I have a long ways to go.
Create Multiple Sources of Income
I have started making automatic deposits from my weekly paycheck into my Roth IRA. I'm starting with $45 per check. Once I reach $500, I will buy stocks using it.  I also need to do the same for my savings account. That way I don't even see it (and hopefully not miss it) come out of my check.
Planning for early retirement
Sloowwwwlllyyyyy but suuuuuurrreeely. I am contributing the minimum amount of my check to receive the Employer sponsored match in my 401k and, as stated above, I am contributing $45 dollars a week to my Roth IRA. I will invest into stocks once I reach the $500 threshold. Preferably in dividend stocks, which are stocks that pay shareholders dividends once or more a year. When I earn more income, I want to invest more. Working on that part.
Did you miss? (Don't lie!) What are your financial goals and how do you plan to accomplish them? Let me know in the comments!